Why You Should Invest With Sourced Capital
Sourced Capital is the fintech funding arm of the Sourced Group, providing investment opportunities in UK residential property developments.
We operate as a fully FCA regulated peer-to-peer lending platform, connecting professional property developers with sophisticated, high net worth (HNW), corporate or institutional investors. The borrowing is available exclusively to our network of property developers, who are part of the Sourced Franchise model.
Our senior team is made up of a combination of property, finance and technology experts, whose expertise and passion are reflected in every department at Sourced Capital. Together, we are driven by our mission, which is to help smart investors invest smarter. In doing so, we are also helping developers to build more sustainable and greener homes.
The Sourced Capital team have been working tirelessly over the last few months to improve the experience of investors on our online platform. After listening to the feedback from investors, we have upgraded many areas of our website, platform, and communications. But that's not all we've been doing…
If you follow Sourced Capital on social media or receive our emails, you will have seen us share some recent news articles, project launches and overall company achievements. Sourced Capital have hit some milestones and achieved HUGE successes in the last couple of months.
Here's what's been happening at Sourced Capital.
We received direct authorisation from the FCA
Earlier in the year, we announced that Sourced Capital had received direct authorisation from the Financial Conduct Authority (FCA) and acquired Peer Funding Limited, a peer-to-peer business platform.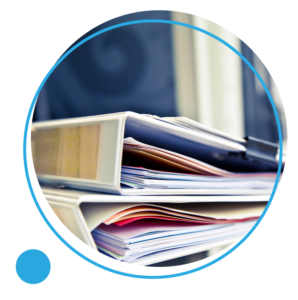 Obtaining approval from the FCA was a key milestone. We have proved a solid track record and ability to address the Regulator's requirements and standards as part of the application process, and we have completed the acquisition of Peer Funding Limited under close scrutiny of the FCA.
Derek Pratt, Commercial Director at Sourced Capital, stated "We have gone from proof of concept to directly authorised and approved by the FCA in a relatively short period of time. With our sister company Sourced Franchise doubling its network over the past 12 months, there is unprecedented demand for our funding services. This, coupled with a strong appetite from our ever-increasing investor base, means we are well positioned for growth in 2022 and beyond."
Read more about Sourced Capital and how we work.
We developed a £12.35M loan pipeline
Just 1 month after becoming directly authorised by the FCA, we announced that Sourced Capital had developed a £12.35M pipeline, consisting of 6 projects and 89 residential units, one of which launched on 10th May 2022 and is now open for investment. These are across Lancashire, Greater Manchester, Dorset, and Somerset.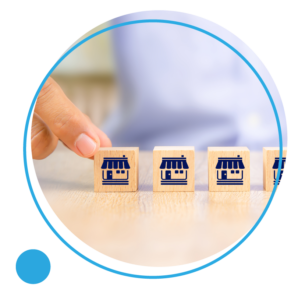 Derek Pratt, Commercial Director, said "Our pipeline is growing quickly, and we are lending to support a wide range of property transactions including ground-up developments, conversions, and refurbishments".
In 2020, Sourced Capital lent £10,000,000 to developers, and we expect to lend around £50,000,000 by the end of the current year.
Read more about our proven track record and transparency.
Our lending IFISA is beating inflation rates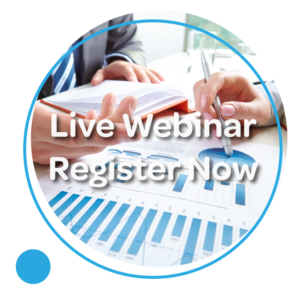 We're now over a month into the new tax year, and Sourced Capital is searching for investors that have not yet found a home for their ISA money. Innovative Finance ISA's (IFISAs) have consistently outperformed the stock market over the past 4 years and are as attractive as ever, due to rising inflation.
On Tuesday 24th May, Sourced Capital are hosting a live webinar, where you can find out if your ISA is beating the inflation and how Sourced Capital's IFISA could do just that.
Register for the webinar here.
Sourced Capital have also been highlighted in P2P Finance News for offering up to 12% returns* when investing with an IFISA and it was said that "investors should look no further than P2P property lending platforms that offer IFISAs".
£2.1M Loan Funded in 24hrs
Sourced Capital introduced the Trough Laithe Farm project to investors on 22nd March 2022 and within just 24hrs, Sourced Capital's investors had raised the £2.1M loan amount. The plan for this project is to develop 5 detached houses and refurbish the existing farmhouse.
The borrower is a local property developer who intends to approach the property project in 2 phases.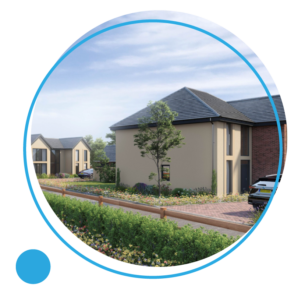 Phase 1 will see the construction of the first 3 houses, and the second phase will see the construction of the remaining plots and the refurbishment of the existing farmhouse.
Derek Pratt, Commercial Director at Sourced Capital, said "With a pipeline of investors with investment good to go, we were delighted to be able to fund this loan in just one day for the developers. We already have additional investors who wanted to take part but were unable to do so as the loan closed so quickly."
Donna and Mark Whelan, the developers, said "From the initial funding call to launching the loan opportunity on the platform, we felt that the project was in good hands. We are already looking at funding another project and we hope to have a long partnership with Sourced Capital as we grow our development portfolio."
Latest Investment Opportunity Available Now
Sourced Capital introduced its largest project on the platform to date, Tangier Central, Taunton T1. Shortly after the launch on Tuesday 10th May 2022, we announced that in just 5 working hours, Sourced Capital's investors have committed more than 50% of the loan amount.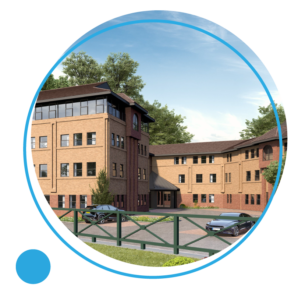 The plan for this project is to purchase the currently vacant property office building and compete a conversion to provide 55 x self-contained residential apartments, in keeping with the planning permissions granted for 42 x 1-bed and 13 x 2-bed units. Learn more about this investment opportunity below.
Loan Amount: £5,055,000
LTGDV: 67.8%
Loan Term: 18 Months
Expected Investor Return: 10-12% pa*
It's important to remember that investment opportunities are available for investor participation on a first-come, first-served basis. It is not possible, therefore, to give any certainty as to how long the project will remain available for new investment.
To invest into this project, you will need to create an account with Sourced Capital and answer a few questions when you log in.
*Capital at risk. FCA regulated. No FSCS protection.