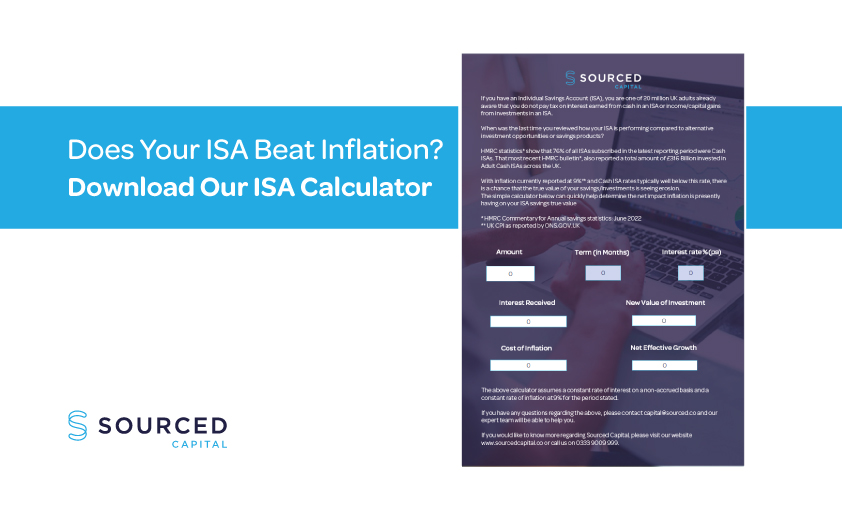 Does Your ISA Beat Inflation?
There's a lot to consider when choosing an Individual Savings Account (ISA), but have you ever thought about whether your tax-free* returns are beating inflation? With the Bank of England base rate at 5% and current inflation at 8.7%, it's currently a close race this ISA season.
Inflation is a quiet threat to savings and investments. There's more money in ISAs than ever before, but if inflation is overtaking your rate of return then you aren't even maintaining the value of your money in real terms, never mind growing them.
Your ISA is in lane one. Inflation is in lane two. Who will win? Use our indicative ISA calculator to find out.
*The tax treatment of your investments can depend on your personal circumstances and this could change in the future.
** Figures Correct as of 27/06/23.